Monday, February 28, 2011
Thnks to Tink from ROBsessedBlog, who visited Tai & got a few details!
While visiting Tai, I got a few details about Rob and Tai:

The stars of Water for Elephants were brought out to meet Tai as a persuasive tactic to get them to sign on to the film.
Rob came out to meet her and was quite taken. We got an idea of this meeting from the Details article.
He was over her, under her, beside her, like a little kid. Very excited. Wore a hoodie, sunglasses, and sported a beard. The ranch crew didn't know who he was so there was no fangirling going on but said he was really nice.
The trainer said Rob got elephant rides and Tai lifted him in the air with her trunk. When he was leaving, he was on the phone talking about how thrilled he was.
The trainer said Tai would likely recognize Rob again due to the amount of time he spent with her.
Posted by

PATTINSON LADIES™
at 6:41 PM
No comments:

Sunday, February 27, 2011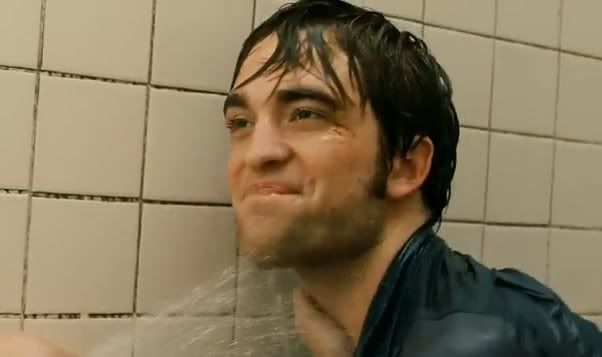 According to
kitkattz
from Rob's IMDB message board,
"Remember Me"
will be shown on ShowTime on
April 15th
at
9:00PM
!
Posted by

PATTINSON LADIES™
at 9:08 PM
No comments:

Click for HQ
Posted by

PATTINSON LADIES™
at 6:20 PM
1 comment: