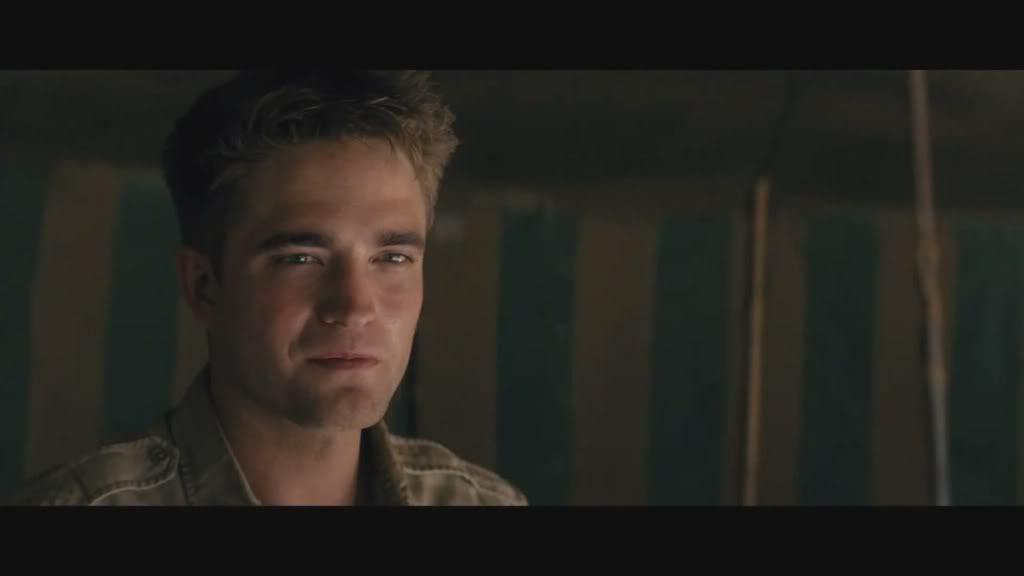 Hollywood has had its fair share of romantic leading men over the last 80 years. Will Water for Elephants be the film that makes Robert Pattinson Hollywood's next leading man?

The term "leading man" is an old Hollywood term for an actor who plays the love interest of the leading actress in a movie. A leading man is always handsome and debonair. He can usually do a little bit of everything such as singing, dancing, ect. He is also known for being able to make less talented actresses look better than they really are.

Does Robert Pattinson fit the bill so far?

Some popular leading men over the years have been; Errol Flynn, Cary Grant, Stewart Granger, Brad Pitt and Tom Cruise.

Is it Rob Pattinson's turn to become Hollywoods next leading man?

Pattinson has everything you look for in a leading man. He has the looks, the charm, the sophistication and the ability to sing and play musical instruments. He has played the role in Twilight already and now he gets his chance to do it again, in a more serious film, with a leading lady in Reese Witherspoon.

Water for Elephants is beginning to look like a break through role for Robert Pattinson. The hype keeps building. Next month we will find out if it lives up to it all.

Do you think Robert Pattinson will be Hollywood's next leading man?