According to
Kino.dk
"Bel Ami" won't be in the theaters but instead will only be released to DVD.
Click for fullsize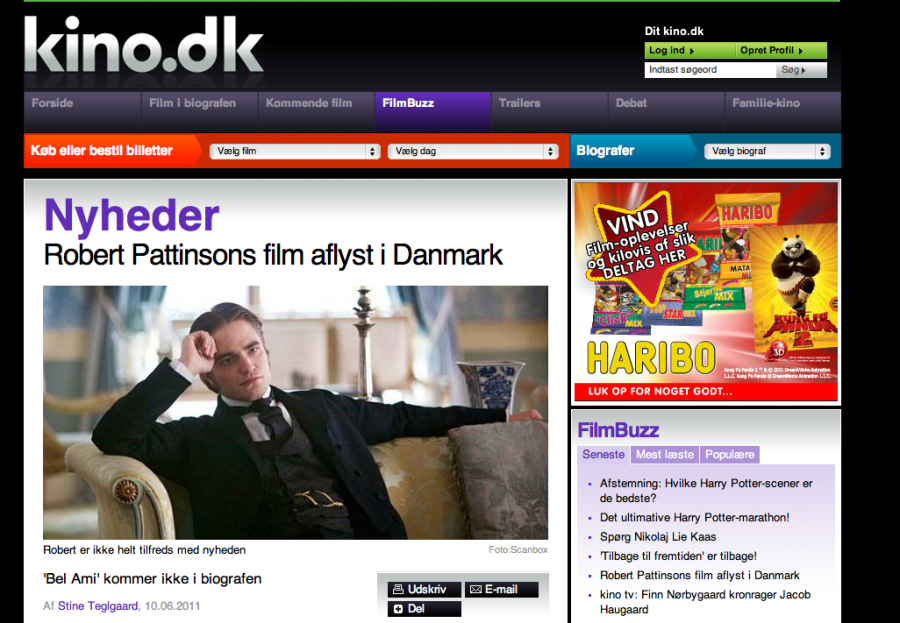 *Google Translation*
'Bel Ami' will not show in the cinema
Although the period drama "Bel Ami" is among the most anticipated movies by kino.dk, the film with Robert Pattinson does not play in Danish cinemas.
Bel Ami is according Pattinson about a young man who rises in society by going to bed with a lot of older women.
The film has had several different premiere dates, the most recent one being September 8. The movie is now canceled for theaters entirely and will instead be released directly to DVD.
When we chatted with Pattinson last year, he had this to say about 'Bel Ami':
"There's so many sex scenes in this film. I demand a lot of myself and with many others. I am married to Uma Thurman, and she uses sex as a weapon, because my character literally thinks like an animal. The sex scenes with Uma is in the script, they are actually quite disturbing. "