HQ
Click for HQ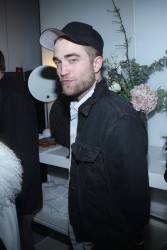 Large\Untagged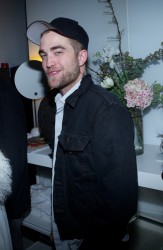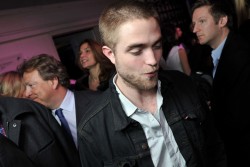 pattinsonlife
|
shesgotthemoves
|
via
*More pics, a video & tweets under the cut*
Photo\Screencaps
Click for bigger
Watch in 720p
Tweets
@
jimshi809:
#RPatz and #KStew have arrived at the @LouisVuitton exhibition party. Nice coup, Marc Jacobs.
@
GlamourParis:
Spotted au vernissage de l'expo #Vuitton : gwyneth palthrow, kristen Stewart et son mec Robert pattinson. Kristen Stewart and her boyfriend Robert Pattinson.
(Translation: Spotted at #Vuitton exhibiton: Gwyneth Palthrow, Kristen Stewart and her boyfriend Robert Pattinson.)
@
jamesmyerstvc
: standing in a room with Gwyneth, SJP,R-Pats and Kristen Stewart, Diana Aggron, Marc Jacobs
@
merhebmandy:
spotted Rob Pattinson & Kristen Stewart walking hand in hand to the Marc Jacobs Louis Vuittion exhnbtn
@
LovetheStew
: Just saw Kristen and Robert. There were papz so you'll have pics of them leaving. So the details : my friend and i saw a van from the distance so we started walking toward the van. But kinda slowlyThen my friend said " omg it's them !!" And i said " no it's not. Wait shiiiit HBG !!! Omg Kristen !!! " And then we saw Rob sitting in the van and we started waving at them, then Kristen spotted me and pointed at me with a big smile and she waved back, so i waved again. She looked so happy :,)) !!! And Rob was kinda "hiding" under his baseball cap. Bc of the papz i guess. And then Kristen tol His something and she laughed. I didn't see Rob's face though. I was only starring at Kristen at this moment lol. And then they closed the door of the van.
From
NYTimes
: Kristen Stewart and Robert Pattinson, with a buzz cut, fended their way into a V.I.P. room.
P.S. the pics above are not pap pics
1
|
2
|
3
|
video
|
via
|
via